Handling Introduction
1. Thaw Rich's French Toast Topping in refrigerator 2-7°C for 24 hours before use.
2. Cut Baguette diagonally when it is half thawed.
3. Convection oven is recommended for even baking temperature.
4. Dip baguette slices and remove excess cream on the surface quickly, then place baguette slices on a baking tray.
5. After baking, remove the baking tray and let it cool for about half an hour before serving.
A good French Toast should be golden brown in colour, crispy on the outside, tastes creamy with a hint of burnt aroma.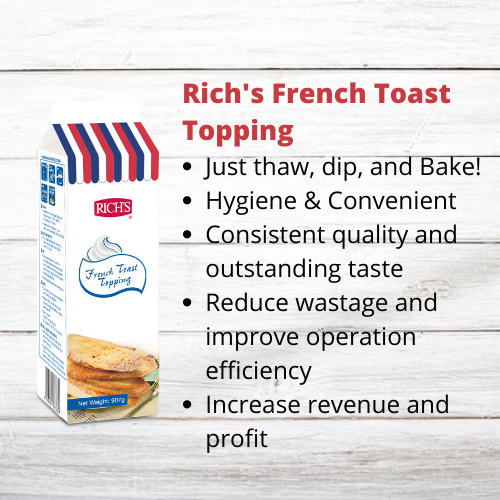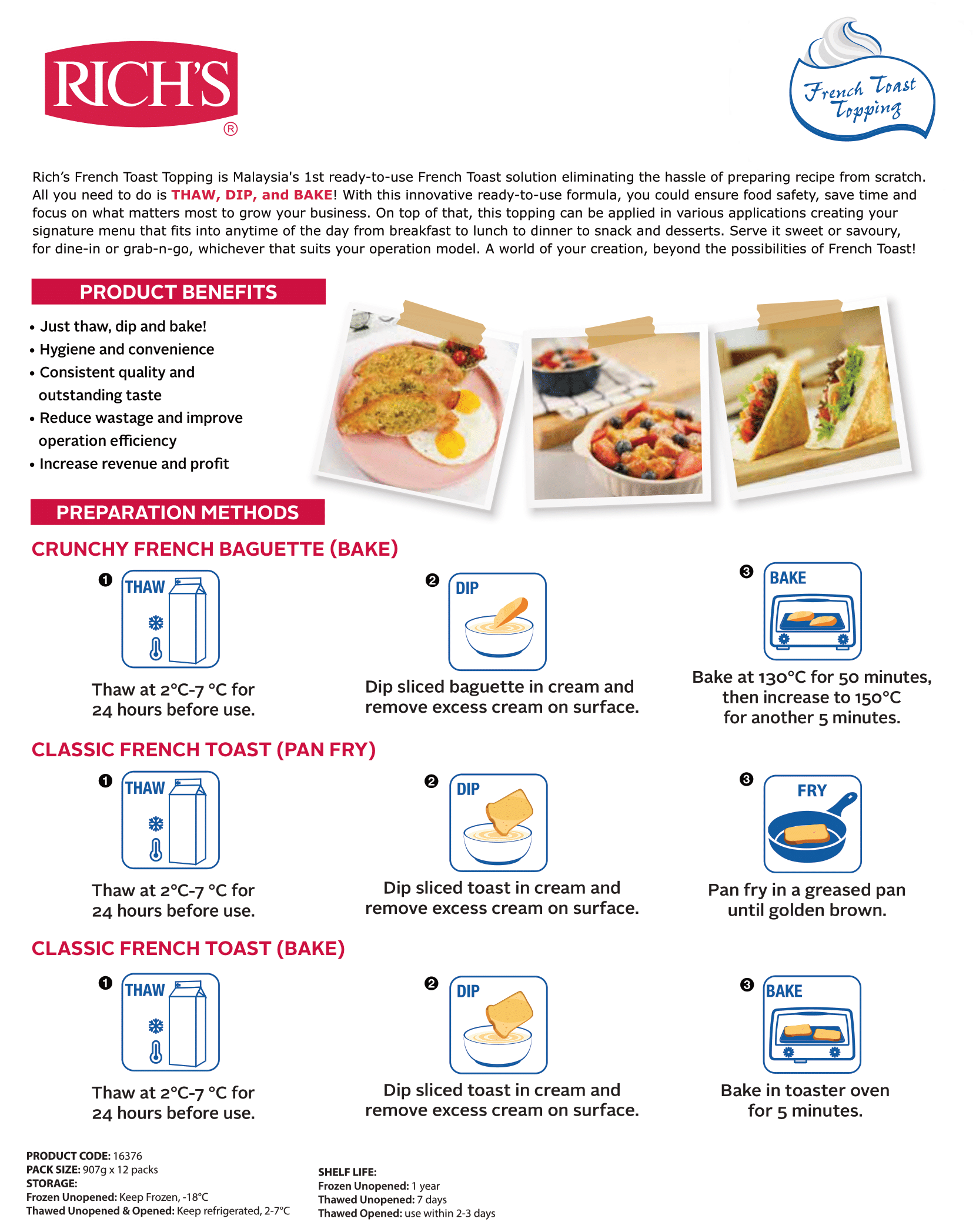 **ALL PICTURES SHOWN ARE FOR REPRESENTATIONAL PURPOSE ONLY.**
**ACTUAL PRODUCT MAY VARY FROM THE PHOTOS.**
**PLEASE ALLOW 0.5-2cm DEVIATION DUE TO MANUAL MEASUREMENT.**
**T&C APPLY FOR FREE GIFT (WHILE STOCK LAST)**