✅A perfectly crisp Croissant brings a smile to every face. And we've designed our Anchor Butter Sheets to do the same for you. Made from New Zealand pasteurised cream, these clever butter sheets are created for simplicity, flexibility, and a delicious buttery taste.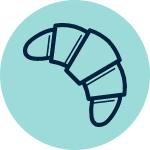 Loves lamination
For light, flaky croissants.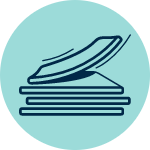 Fuss free flexibility
Easy, consistent workability.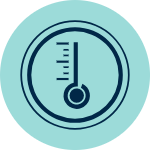 Meets the heat
Higher melting point butter with a 37°C typical melting point.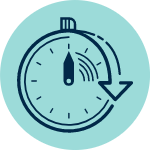 Saves time and money
Save time prepping butter and speed up production with the ideal sheet format.
**ALL PICTURES SHOWN ARE FOR REPRESENTATIONAL PURPOSE ONLY.**
**ACTUAL PRODUCT MAY VARY FROM THE PHOTOS.**
**PLEASE ALLOW 0.5-2cm DEVIATION DUE TO MANUAL MEASUREMENT.**
**T&C APPLY FOR FREE GIFT (WHILE STOCK LAST)**